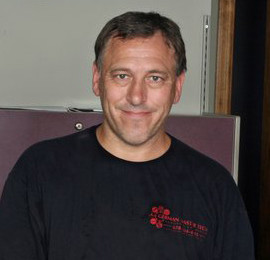 Andreas Richter
Owner
In 1979, Andreas Richter started his 3 year apprenticeship in the automotive repair. After years of hands-on practice and additional school, he received his Meisterbrief (master degree) in automotive business. He is one of the few true German Master Technicians in the US. After 20 years in the field he fulfilled his dream by opening his own car repair garage. His goal of high satisfaction and a close relationship to his customers can be seen throughout his daily routine.
Years of Experience: 35
Training: Master Technician Degree in Germany in 1989.
Marc Liebermann
Technician
Marc is the Nesthäkchen of the Company, German trained Master Technician. Trained and educated on a variety of German makes, he is also a certified tool & die maker. The diagnostic and alignment specialist drives a supercharged 124 Fiat convertible.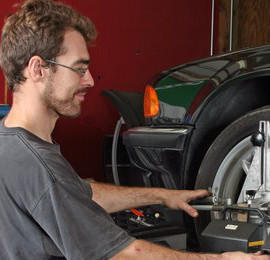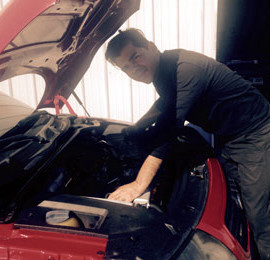 Miguel Rodriguez Barril
Technician
Miguel is a German trained Master Technician who started his career in Germany in 1993. Prior to relocating to the U.S.A. in 2013 he was employed for over 10 years as a Shop Manager for a Fiat/Alpha Romeo Dealership in Germany. He also attended a Porsche Training Facility and is a certified Porsche Technician. Miguel's true passion is Porsches and vintage autos although he is very experienced in all German vehicles.