Take a quick tour of our shop:
The Shop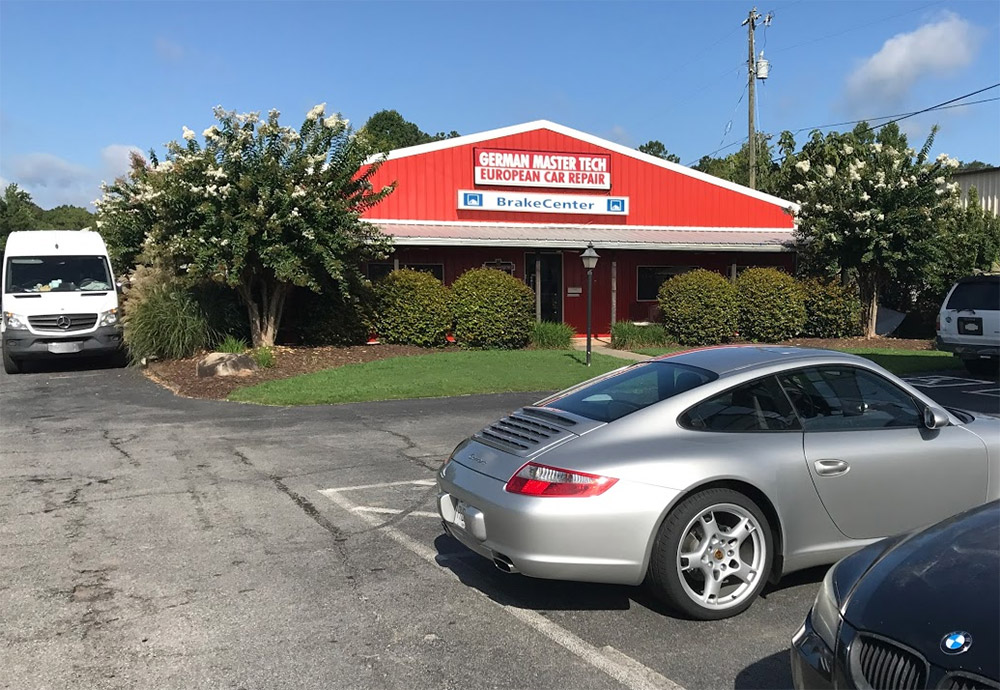 Our convenient frontside parking lets you enter our store quickly. During the hot summer days you can rest under our front porch awning.
Our Waiting Area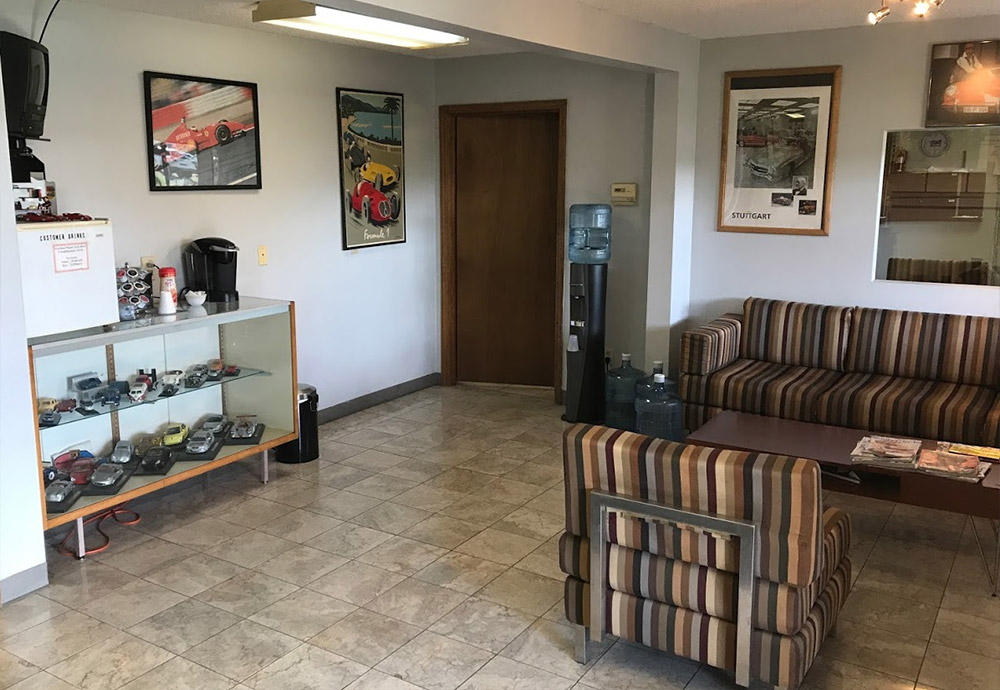 Our well illuminated entrance area introduces you to racing memorabilia, collectible model cars and technical information. Here you can relax in our waiting room, where you can read car magazines, history books, or continue working (we have internet access) while we take care of you car.
The Repair Area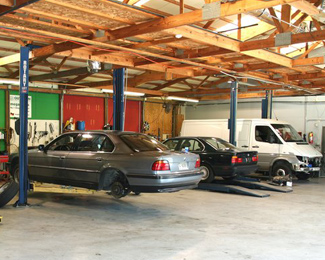 We provide a very large, accessible work area for our staff and our customers. Repairs are shared directly with the customer and the large space holds lots of automobiles for lots of quick-turning projects.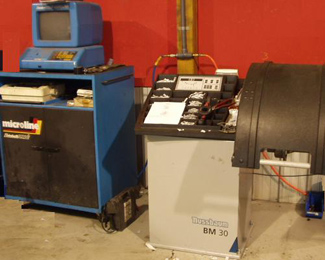 Your car will be on our 4-arm lifts or will be taken care of on our computerized alignment lift shop inside.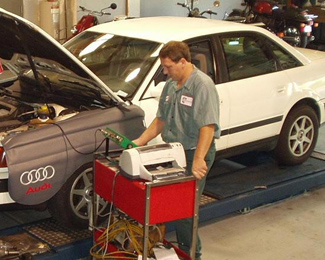 The high tech German tire mounting equipment is capable to mount a wide range of tires, including "run-flat" types.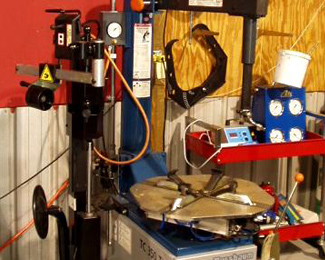 Contact Us & Directions